Our Patron
---
We are thrilled to announce that Kirsty J Curtis has become our first patron of the Tongole Foundation!

Kirsty, who has played numerous roles on both stage and screen has appeared in Call the Midwife, Casualty, Doctors, the Birds of a Feather Christmas special (2014) and is set to appear in her first feature film "Urban Hymn" coming soon! Kirsty is also a voice artist with recent voice overs for the co-operative, RBS, Toyota and BP.
Kirsty attended the Miskin Theatre From 16-19 before attending the Rose Bruford College of Theatre and Performance for 3 years leaving with a BA hon degree.
Kirsty said she is "extremely proud to have been asked to take on this role and is very excited to visit Malawi soon!"
Ambassador
---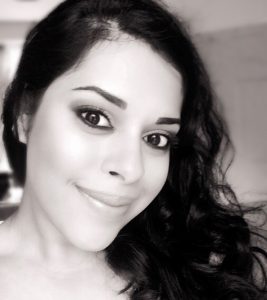 Siddickah(Sid) Jeerooburkhan
I spent 5 years working on board cruise ships, something that I absolutely loved doing, working and travelling the world, waking up in a new country every day.
Having worked away from home for so many years I felt like I needed to make the jump back to land, and soon found myself back to my roots and working for a make up company. I was so unfulfilled and knew that was called for something bigger, and to create a bigger movement in the world. I then found a vehicle to the lifestyle freedom I so desired, and saw the vision of how I could create the movement through a social marketing business called Arbonne.
Its something I certainly never ever saw myself doing, but when I did my research I soon realised I was just uneducated and I took it a little more seriously when I saw Richard Branson endorsing the business as model!
I have been working my business part time for the last 2 years in pockets of time in my life, it has given me the freedom to no longer worry about my finances, but most importantly, my biggest why of all, it has given me the vision of how I can use this vehicle to create a huge movement in humanitarian relief and world aid.
I have been fortunate enough to watch The Tongole Foundation grow over the last few years and being able to donate, sponsor through this amazing charity, and watch the growth of the children, it touches my heart and reminds me of the importance of the bigger picture.
I am so thrilled to join forces and create a bigger wave of movement, and look forward to see what the coming year brings.